This weekend, Ironman returns to California with the inaugural Ironman Lake Tahoe. California has plenty of great triathlon events, including Ironman 70.3 Oceanside and Vineman and Alcatraz, and Wildflower, both of which are two of the sport's marquis events. It even has the Ironman-distance Full Vineman. However, there has been no Ironman distance Ironman in California since Oceanside went down to the half distance over ten years ago.
The race starts early Sunday morning with a
two-loop swim at Kings Beach
. Then, athletes will depart on hilly
two-loop bike course
. They will ride west along the lake into Tahoe City, turn and ride north along the Truckee River to Truckee, and then turn back towards Kings Beach. As they finish the second loop, athletes will turn off towards Squaw Valley, home to the 1960 Winter Olympics. From there, they will run the marathon on a
two-loop course
that will take them south, along the Truckee River. When they return to Squaw Valley and cross the line each of them will be an Ironman. Many feared the recent wildfires and poor air quality would cancel the race, but the fires are now controlled and word is the air quality is excellent.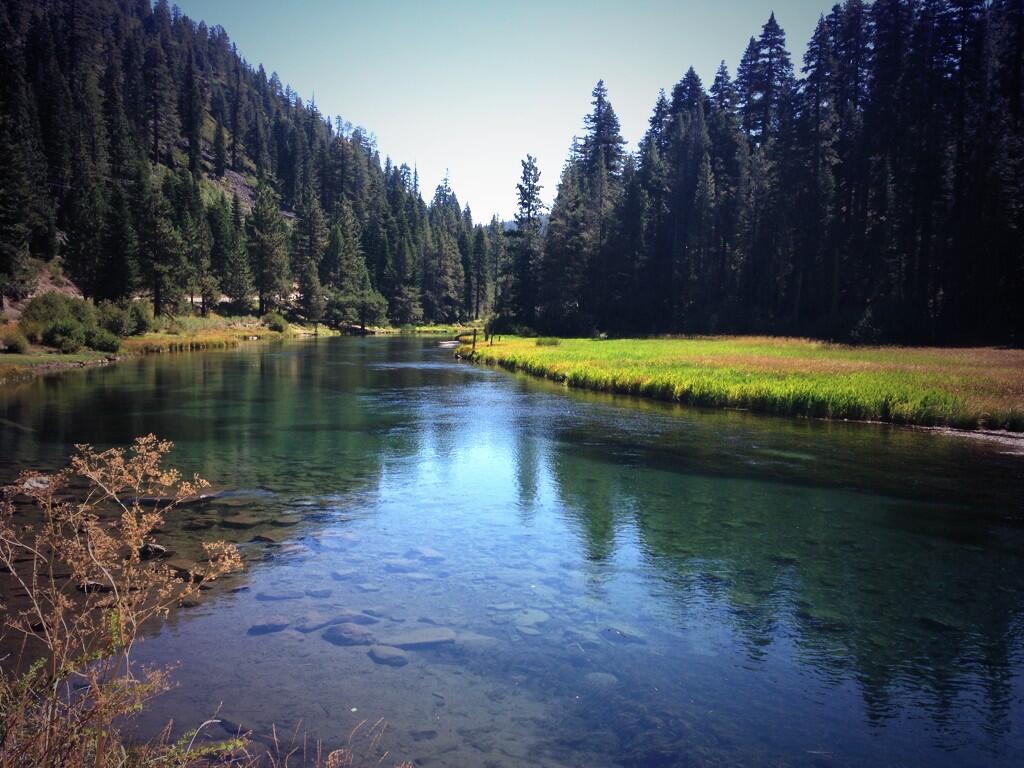 The course will surely be beautiful and feature amazing views, but it will be very challenging. Every Ironman course has its challenges. For Lake Tahoe, they will be the
hills and the altitude
. The race starts at over 6,000 feet elevation and ascends to more than 7,000 feet, while the bike course features over 6,000 feet of climbing. Despite the concerns and trepidations many voiced (and continue to voice) about the altitude, this race filled in minutes. In addition, this year brings an additional challenge of unusually cool temperatures. While race day is expected to reach the 60's, which are ideal running temperatures for many, morning temperatures are expected to be very, very cold. While all of the athletes will likely be wearing wetsuits, it will nonetheless make for a cold start to the bike ride.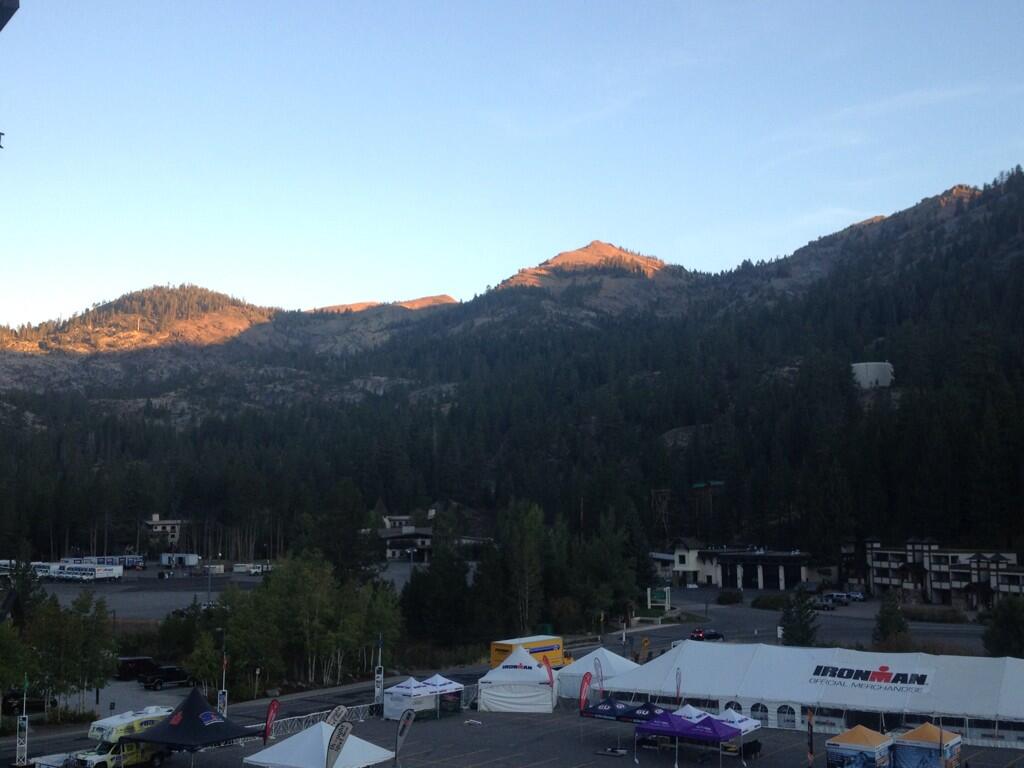 Gloria and I are volunteering for this race, bodymarking in the morning and handing out finisher medals in the afternoon. However, many of our friends and competing, including friends and teammates from Wattie Ink. and the Chico Triathlon Club. They have prepared and trained for this race for months.  We are excited to see them and excited to see them race and finish. For some, this is their first Ironman, but for every one of them it will be an amazing experience. For family, friends, and other spectators at the finish line it will be no less amazing. Triathlon is a great sport, but there are few events like an Ironman. Crossing the finish line is a culmination of not just the race itself, which is long and grueling, but also of the countless hours of training, the months-long focus on proper diet, lifestyle, and nutrition, and all of the other challenges along the way, whether they involved work, life, family, or health.
If you have the opportunity, go to Squaw Valley on Sunday for the finish. The energy at the finish, even as the last athletes cross the finish line moments before the midnight cutoff, will amaze and inspire you. Some of these last athletes are the most amazing, as some may of willed their way through bike crashes, mechanical problems, or other incidents, while others made it to the finish line with one leg or no legs. Although many top pros are currently focused on preparing for the Ironman World Championship next month in Kona, Hawaii, a strong and competitive professional race is expected, with the men's race featuring Joe Gambles, Maik Twelsiek, and Chris McDonald women's race featuring Angela Naeth, Catriona Morrison, Kate Bevilaqua, and Jessica Jacobs.
If all goes well on race day, Sunday could mark the start for a new era in endurance sports in Northern California, taking its place with the California International Marathon, Western States 100, and other endurance events. Ironman New York was announced with high hopes, but logistics and other challenges made staging the race for an appropriate registration cost (i.e. less than $1300) infeasible. Lake Tahoe however, has no such challenges. Given that the event is expected to bring $5 to $10 million into the local economy, hopefully others will be inspired, take notice, and make California home to another Ironman.